Welcome!
We hope that your child will join the fun with us Sunday mornings at 10:15. They'll discover new friends, great music, engaging lessons, creative games, and more. Our amazing team members look forward to getting to know you and your child.
Your first visit
Here's what to expect when visiting Grand Avenue Kids for the first time:
You will begin at the first time check-in counter. There we will meet your family and check your child into our system. Your child will receive a stick-on nametag, and you will receive a security tag with a matching code.
Upon checking in for the first time, we will ask for the following:
Parent/guardian name(s)
Child's name
Child's birthdate
Child's grade
Home address
Email
Phone number
Any special instructions (allergies, special needs) for your children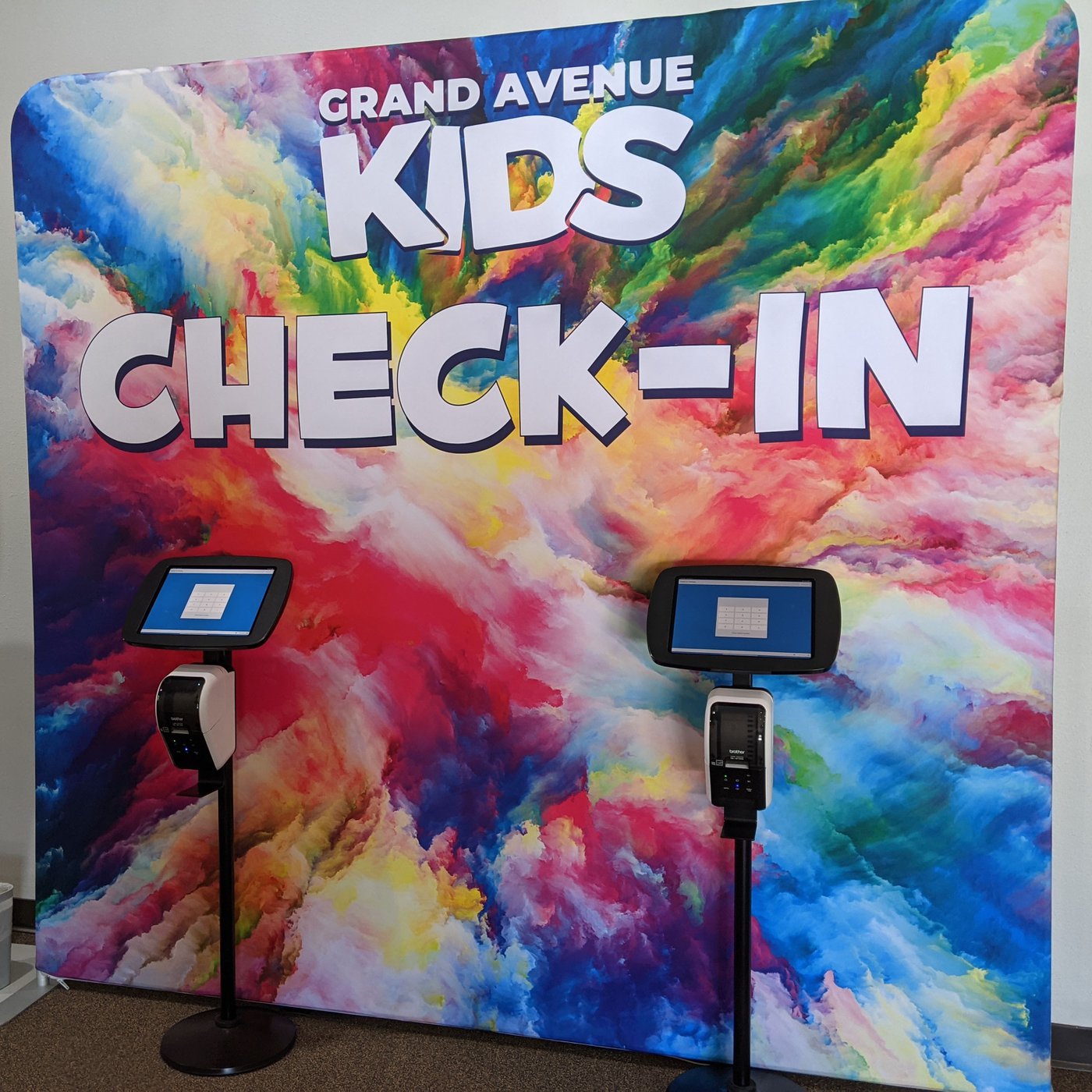 How check-in works
Before Service: After your initial visit, you can check in your child at the self check-in kiosk. Simply enter your phone number into the keypad and check in your child. You and your child will receive matching name tags that are exclusive to your family and your visit. Your child will need to wear the name tag portion while you hold on to the matching tag.
After Service: After the service is complete, you will return to the check-in station and show your tag to be scanned in order for your child to be released back to you.
During Service: In the event that we need to contact you during the service, we will text the number that you gave us at registration. We ask that you exit the worship center immediately and come to the check-in station.
Got questions?
If you have further questions concerning our Grand Avenue Kids experience or visiting Grand Avenue Christian Church with children, we want to hear from you!